Immune Boosting Kit
$

35.00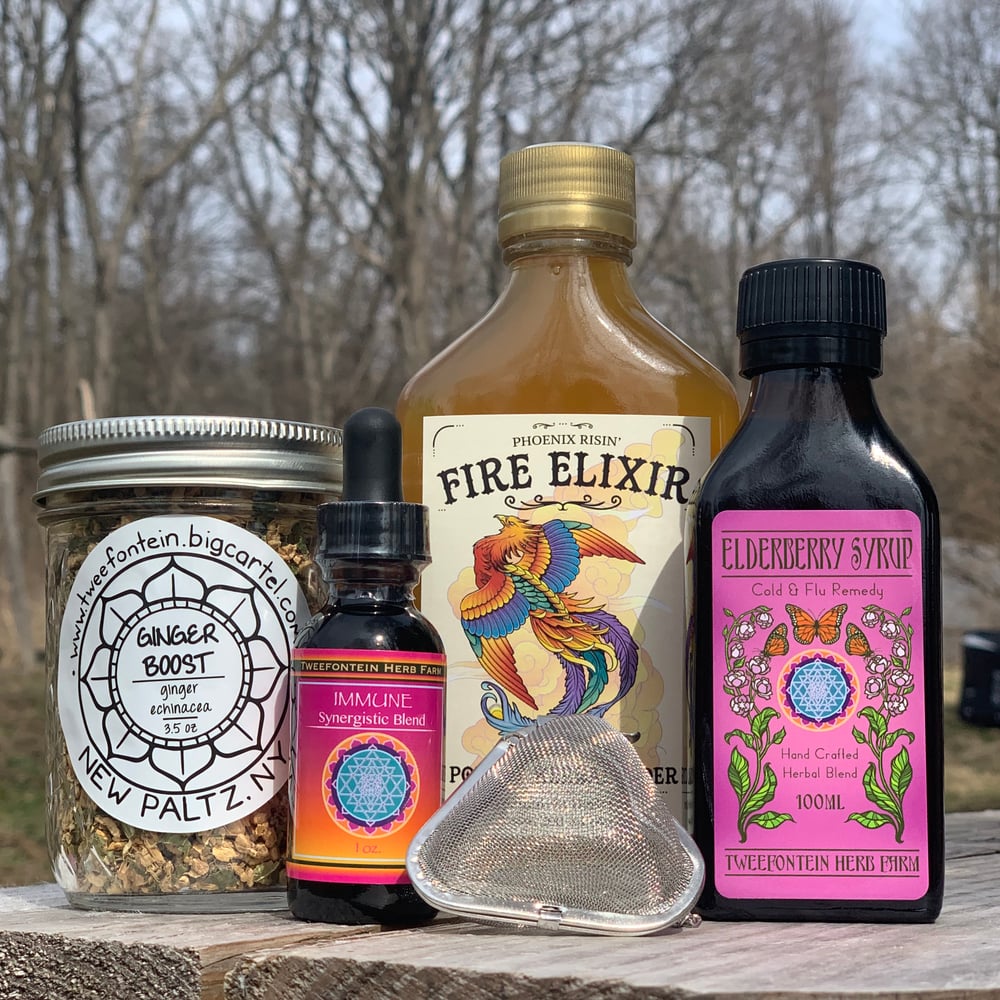 Our Immune Boosting Kit Includes:
(1) 200 mL Fire Cider
(1) 100 mL Elderberry Syrup
(1) 1 oz Immune Tincture
(1) 3.5 oz Ginger Boost Tea Blend
(1) Tea Infuser Ball
Potent Fire Cider - Organic Apple Cider Vinegar, Horseradish, Garlic, Ginger, Onion, Turmeric, Cayenne, Paprika, Pure Raw & Unfiltered Honey.
Used as a health aid to take down inflammation, improve digestive health, boost and stimulate the immune system, promote circulation as well as increasing vitality and energy levels.
Elderberry Syrup - Organic Elderberry, Echinacea Angustifolia Root, Rose Hips, Wild Cherry Bark Root, Lemonbalm, Clove, Cinnamon, Vanilla Extract, Raw Unrefined Honey, Organic Cane Alcohol.
Elderberry is an age-old remedy used for centuries to treat cold, flu, and bacterial and viral infections. It aids with cough, congestion, and fever and also regulates the body's immune response.
Immune Tincture - Organic Echinacea, Augustifolia Root, Yarrow, Elecampane, Elderberry, Cayenne, Cane Alcohol
Ginger Boost - Ginger & Echinacea
Great for any seasonal cold/flu. Ginger is used to settle/ aid the digestive system while echinacea is a well known immune system benefactor.
Tea Infuser Ball
Share